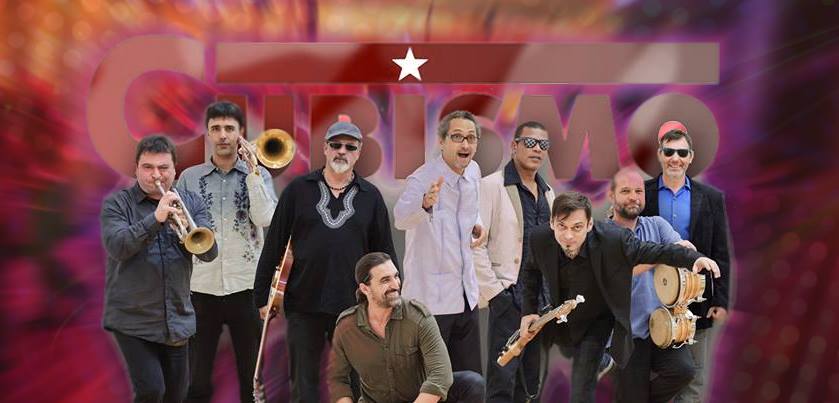 Ples je opet IN u Hrvatskoj
Znate li one priče kako se nekada davno posvuda plesalo i kako toga više nema?
To više nije tako jer ples je opet IN u Hrvatskoj.
Točnije, u zadnjih nekoliko godina veliki "boom" doživjeli su originalni latinoamerički plesovi i plesnjaci predvođeni salsom, najviše u Zagrebu gdje se skoro svaki dan na različitim partyjima plešu salsa, bachata, kizomba i ostali plesovi porijeklom iz Južne Amerike i/ili Afrike. Čak i radnim danima kasno navečer, plesnjaci su puni mladih (i onih koji se tako osjećaju) koji se zabavljaju plešući ili samo uživajući u dobroj, pozitivnoj i rasplesanoj atmosferi uz vruće tropske ritmove.
Najpopularniji plesni partyji su u Ritmu grada na Trgu bana Jelačića gdje svakog ponedjeljka, srijede, četvrtka i petka ili subote više stotina ljudi iz Hrvatske i svih dijelova svijeta uživa do kasnih jutarnjih sati, bez obzira na jutarnje poslove. Organizatori plesnjaka kažu da ta pozitivna energija jednostavno stvara ovisnost i da je "mala" neispavanost žrtva koju će svatko s osmijehom prihvatiti i opet za nekoliko dana doći po još.
Čak i tijekom ljeta, kad je Zagreb manje-više poslovično prazan, u sklopu progama Salsa ljeto u Zagrebu, posebni ljetni partyji i tečajevi su bili puni, a Trg bana Jelačića je bio obojan zvukovima Južne Amerike.
BESPLATNI TJEDAN PLESA
Jedna od zaslužnih stvari za takav plesni "boom" jest i besplatni tjednan plesa koje plesna škola Salsa de Fuego već godinama organizira početkom rujna.
U 6 dana potpuni početnici, kao i bolji plesači, mogu, potpuno besplatno (uz pravovremenu službenu prijavu), naučiti sedam najpopularnijih i najbogatijih plesova današnjice – salsu, bachatu (/bačata/), merengue, kizombu, reggaeton i disco-fox – koje plešu stotine milijuna ljudi u skoro svim dijelovima svijeta.
Sve plesne radionice vode iskusni, veseli i nasmijani instruktori iz Hrvatske, Portorika i Litve, i to u opuštenoj atmosferi u kojoj će i oni koji misle da imaju "dvije lijeve", proplesati brzo i lagano, kaže Lovro Slunjski, glavni instruktor škole.
CUBISMO KAO VIŠNJICA NA ŠLAG
Vrhunac tjedna bit će subotnji (9.9.) koncert Cubisma, benda s rekordnim brojem osvojenih Porina, i koji je prije više od 15 godina posadio prvu klicu salsa-latino ludila koje je posljednjih godina u Hrvatskoj uzelo velikog maha.
Karte možete nabaviti u pretprodaji po cijeni od 30 kn kupovinom u škole svakim danom od 19:00 do 22:00 h ili uplatom na račun, te po cijeni od 35 kn na ulazu.
PODACI ZA UPLATU ulaznice:
Primatelj: Ritam salse j.d.o.o., Zagreb
Broj računa: HR6124840081135005563 (RBA, Zagreb)
Poziv na broj primatelja: "OIB (platitelja)"
Opis plaćanja: "Ime i prezime- ulaznica CUBISMO"
Iznos: 30 kn (za uplate do 8.9.)